Tech News
Beijing Supports Huawei's Legal Defense Against US Over the Ban of Its Products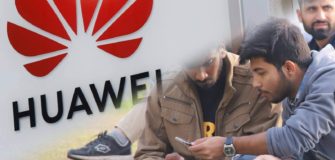 For the first time, Beijing has backed Huawei the largest tech giant company's action against the US and has requested all Chinese companies not to remain silent like lambs.
On Friday, during the annual political meeting of China in a press conference, Chinese Foreign Minister Wang Yi used the opportunity to mention that Beijing supports the decision of Huawei to file a lawsuit against US government further promising to take the necessary steps so as to protect the legal rights of the Chinese companies and individuals.
Wang addressed "Beijing backs the company Huawei and individual who are in question and looking out for the protection of legal rights and are denying to be victimized just like silent lambs."
When Wang was asked about Canada's arrest of Huawei CFO Meng over US criminal charges in a press conference, he mentioned that the charges against Chinese companies and on individuals in foreign countries were politically motivated and intentionally done to bring them down.
He further mentioned that the Chinese government will continue to take all needed steps so as to safeguard the legal rights of the Chinese companies and its citizens.
Chinese Foreign Minister Wang Yi stated "Public can talk on right or wrong and the justice will be obtained. We are standing up not just for the good of the company but also for our national rights to development, and by extension the basic rights of all the countries who are intending to scale up the technology ladder."
The daughter of Huawei founder, Meng Wanzhou who is also the CFO of the company was detained by the Canadian agencies in Canada in December over the request of US. Regarding the arrest of Huawei CFO, two Canadians were arrested in China.
The case against Meng's extradition to the US is still in the court and is in progress. Meng and Huawei are facing several criminal charges which include stealing of technology and bank fraud.
Wang also quoted "We believe that all parties will obey the rules, overcome injustice and will form a level for the fair field for all the countries to work and also offer a secured environment for discussion among the people of all nationalities."
Wang also said that the move of the US against Meng and Huawei is completely illegal and is intentionally a political move. China will back companies that are using legal ways to defend themselves rather than being silent lambs.
Huawei the giant telecom maker of China on Thursday had mentioned that it had filed for a lawsuit in the US court of Texas against the limitations on the sales of Huawei telecom equipment and services that prohibits American federal agencies from purchasing them.
Wang has backed the Huawei and its decision but has not provided the details about what the Chinese government will be doing.
US prosecutors have also charged Huawei and its Chief Financial Officer Meng, for violating the US sanctions against Iran.