Cryptocurrency
VeChain Is Up 57% in 7 Days – Will VET Sustain the Uptrend?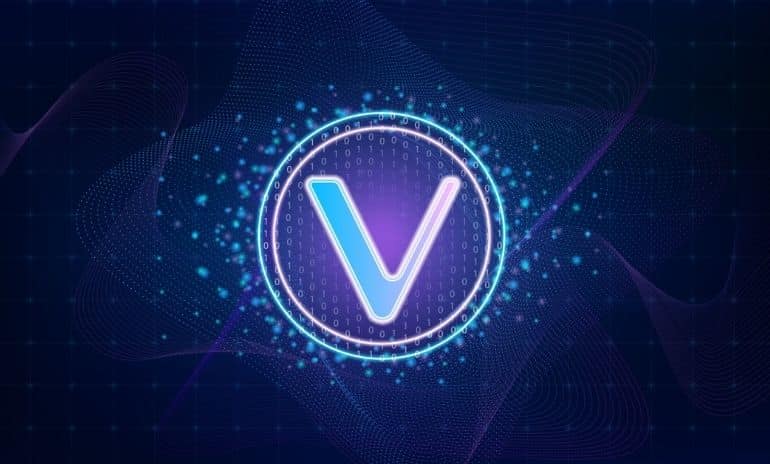 VeChain is a top-rated supply chain management decentralized blockchain used by major corporate houses of the world. It prevents fraud by verifying real-life products and their tracking system, and it works very simply by generating a unique identity for each item.
A manager can track the products and their delivery process with the ID. The best part is that it will notify the authorities of fraud or tracking errors. This way, companies can ensure their products are handled correctly.
It was founded in 2015 by Sunny Lu, who combined his expertise in blockchain technology with luxurious goods and transportation services. It has an IoT (Internet of Things) application for supply chain management.
It has a two token system; the first one powers the blockchain, and another enhances the projects. VET is the utility token on this platform. Besides that, it even maintains transparency by publishing quarterly balance sheets.
The data on this blockchain technology cannot be changed because it is decentralized and provides truthful information about all the transactions and conditions of the products in the supply chain.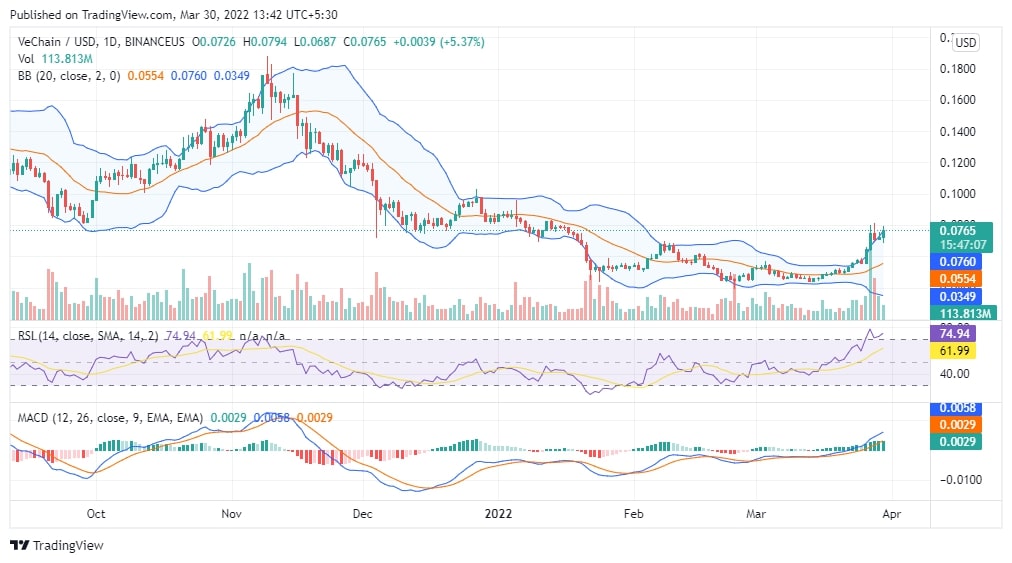 At the time of writing, VET was trading around $0.079. $0.07 is also a resistance level of VET. After taking support at around $0.0458, the coin is moving in the upward direction. Indeed the coin is bullish in the short term as per the technical indicators.
On the daily chart, both MACD and RSI indicators are bullish; candlesticks are forming around the upper line of the Bollinger Bands, which suggests strong bullishness. No one can predict how long it will sustain, but we think it is not the ideal time because the price may retrace to the support level around $0.065. Read the VET crypto price prediction to know when the price will reach the immediate support level of $0.065.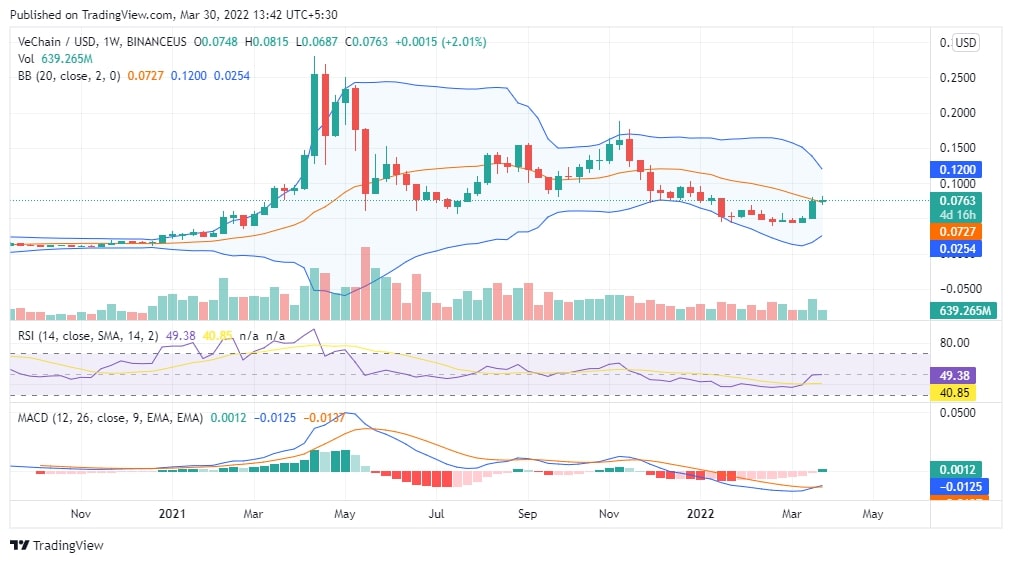 The VET price prepares for a bull run after a long consolidation phase on the weekly chart. It has broken the initial resistance level of $0.075 and has formed the weekly candlestick on the upper half of the Bollinger Bands. On the other hand, RSI is around 49, and the MACD line is bullish.
The VET coin is bullish. Still, we do not think it is the ideal time for investment, and you should wait for a few weeks for trend confirmation. You have to wait until it crosses the $0.0105 level; after that, you can invest for the long term.