Review
Banxso Review – Things Nobody Told You About Banxso
Overview
The Banxso trading platform offers trading in a variety of different marketplaces. Trading on this platform is accessible to everyone, and it's one of the few platforms of its kind that is legal, distinctive, and emerging.
MT5 and Banxso's Mobile Platform are only two examples of sub-platforms offered by Banxso that cater to the demands of its clients and users from a wide range of backgrounds, such as those of dealers and clients from several industries. It's essential to note that each platform has distinct features, functions, and additional benefits for users.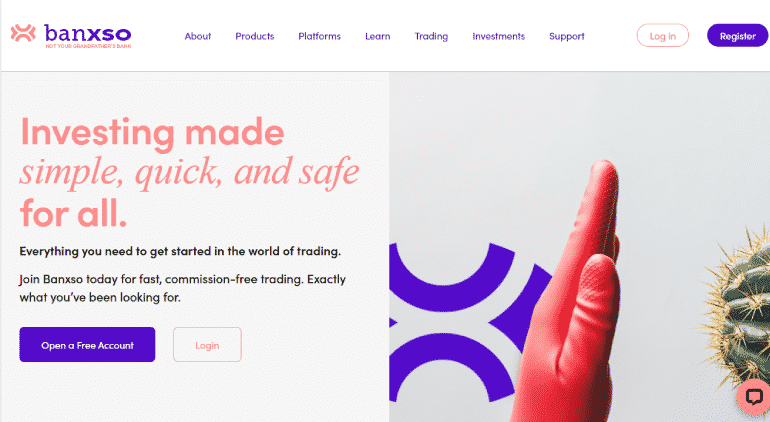 What is Banxso?
Banxso is an online trading platform that aims to deliver the most incredible trading experience in the globe.
As a result of Banxso's success as an online trading platform, consumers may now trade in many marketplaces. The Banxso brand has been approved and regulated in several countries throughout the globe. It is a multifunctional platform that responds to the demands of investors or clients, offering unique trading expertise, capability, comprehension, and financial ambitions.
Features
Banxso provides a comprehensive investing platform that is both user-friendly and secure. One may readily invest in a variety of different portfolios through the use of a simple UI. The platform's simplicity may easily be considered one of the notable features that distinguish it from its competitors.
The following are the main characteristics and benefits of the Banxso Platform:
Banxso Platform distinguishes itself from competitors by its multi-functionality in goods, services, and trading platforms.
Banxso Platform offers a variety of trading marketplaces to its customers and traders.
It has an advantage over its rivals in this trading sector due to its cutting-edge technologies.
It ensures the rapid execution of transactions made or executed on its platform.
In comparison to the platform's many products and services, it doesn't charge any fees.
Customer service and help are available 24 hours a day.


Is Banxso a regulated broker?
Banxso operates under a sizable regulatory framework. Indeed, they adhere to European and worldwide standards and laws to safeguard their clients' best interests.
Banxso is a brand that is authorized and regulated in several jurisdictions.
This website, www.banxso.com, is managed and operated by Zenfin Financial Services, trading as banxso.com. Zenfin Financial Services is authorized and regulated by the South African Financial Sector Conduct Authority ("FSCA") under license number 37699 to provide financial services to clients outside the European Union.
XF Services Limited is responsible for card processing. The Cyprus Securities and Exchange Commission regulates XF Services Limited (which operates the eu.banxso.com website). The Financial Conduct Authority regulates Banxso under license number 37699.
Advantages of Banxso Platform
Banxso's trading platform is vital in establishing an all-inclusive ecospace for investors, giving dozens of new benefits, as shown:
It enables investors to assess the market's depth swiftly.
It is effective at supplying investors with various transaction and post-trade information.
Investors may make intelligent selections by conveniently navigating to the top of the platform to transact currencies, as well as the total quantity of assets accessible for trading on this exchange.
Clarity and Stability are two pillars that highlight this platform's principal goal for investors.
The rapid processing of cryptocurrency transactions results in significant returns and low expenses for investors.
To select the appropriate asset for the transaction, investors may also monitor the performance of numerous virtual currencies listed on Banxso, including Bitcoin, Ethereum, and others.
Significant benefits of trading on Banxso include the opportunity to trade digital assets and commodities, and securities.
Apart from facilitating commerce on this platform, one of Banxso's numerous purposes is to educate its clients.
On Banxso, investors have the option of trading a variety of currencies, including fiat and digitized, as well as energy commodities, both renewable and nonrenewable.
It also provides valuable metals and soft commodity trading.
It offers an unmatched reach for a trading platform, spanning the expanse of the cryptocurrency globe and enabling investors to use cutting-edge communication technology that allows quick access from any place.
It offers rapid settlement cycles and the absence of delays.
It offers an investor broadcast service for important crypto notifications such as market fluctuations, forecasts, and awards. This information sharing reduces the possibility of price-fixing or misuse.
There are investor service centers that provide round-the-clock support to investors.
Various industry heavyweights serve on Banxso's committees to assist with settlement procedures, give investment advice, and hedge against governance risks.
Is it Safe to Trade With Banxso?
Banxso's principal focus is safety. Safety breeds trust, and trust breeds achievement. As a result, they provide four promises to its clients:
Balances Segregated for Investment
They ensure the security of their client's funds. Banxso's investments are adequately supervised by their authorities, allowing investors to invest with confidence.
Assistance Available Anytime
If someone has any questions or concerns, they will assist you. They are aware that not all help centers are equally helpful, but their support crew is undoubtedly one of their most valuable assets.
All-in-One Solution
Banxso provides a comprehensive investing platform that is both user-friendly and secure. One may readily invest in a variety of different portfolios through the use of a simple user interface. The platform's simplicity may easily be considered one of the distinguishing characteristics that set it apart from competitors.


There Is No Hidden Fees or Commission
We frequently come across sites that demand huge hidden charges from investors. This is not the case with Banxso since the platform's clear and investor-friendly regulations might be helpful. There are no hidden expenses, which increases the likelihood of profiting from the investing process.
Banxso's investing solutions enable you to trade on the go with the highest simplicity and comfort. The website offers a variety of services, including buying and selling cryptocurrencies, bonds, and stocks. It gives investors the ease of forex, which means that all investment-related solutions are simply accessible through Banxso.
Credentials for Regulatory Compliance
Banxso allays investors' concerns about the platform's safety and security credentials by adhering to European and worldwide rules and legislation. As is the case with traditional banks and financial organizations, the platform is regulated correctly, ensuring that your money is secure.
Equal Chances
To ensure that investors of all levels of expertise have an equal opportunity, Banxso offers a variety of convenient instruments that one may use successfully to optimize the return on financial investments. For example, the platform's analyst feature enables people to create personalized trading solutions based on their objectives and financial goals. The availability of intelligent articles and news is beneficial. This, along with real-time research of economic market trends and patterns, enables investors to optimize their returns on investment.
Advanced Technology
Another benefit of Banxso is its algorithm and trading solution, which are powered by advanced technology. These factors are critical because they enable investors to remain ahead of the curve and optimize their return on investment. The highly attentive and friendly customer service is always there to assist you with any investment-related issues.
Assets Offered for Trading
Banxso's goods and services vary from appropriate Commodities, Currencies, Energies, Forex, Indices, and equities to a variety of additional trading alternatives. To be more specific, Banxso offers a variety of trading marketplaces. To get deeper into depth, the following:
Currency trading enables users to trade in the forex market using a variety of forex trading choices, including Call, Put, and single payment.
Shares Trading enables users to trade stocks, bonds, and equities.
Commodities Trading enables users to trade in commodities such as metals, energy, and others.
Cryptocurrencies Trading enables users to trade cryptocurrencies such as Bitcoin, Ethereum, and others.
The indices trading option enables users to trade Indices that reflect the value of a collection of assets or stocks rather than their values, such as Mutual Funds, Spread Betting, etc.
Order Types
Traders can access and use several advanced order features utilizing the trading platform. The best thing about Banxso is that traders can trade by analyzing charts that they can access directly, including opening, altering, and closing orders. Banxso supports the order types listed below for Forex and securities:
Guaranteed stop-loss order
Stop-loss order
Market order
Limit and stop entry order
Take profit order
Partially close trade order
Trailing stop-loss order
Demo Account
There is a provision for a demo account, and a user can open a free account and get educated through trial trading.
Account Types
Open the users can open only trading accounts. These trading accounts can be regarding the various commodities in which Banxso allows trading.
Account Opening Process
To use their Services or initiate a Transaction, you must create an Account through their Website and complete the registration process, which requires the client's name, identification number, birth date, e-mail address, postal address, and telephone number, as applicable. The client's Log-In will enable them to view their Account and Login Details, as well as any other data that may be uploaded to their Account periodically, such as transactional activity, once they have been allowed to use their Services.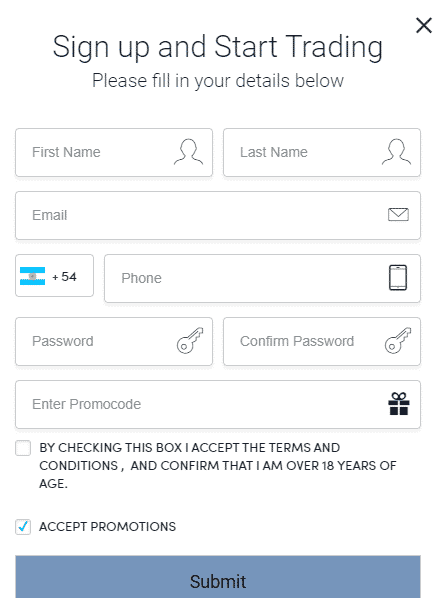 They may require and request specific documents from the client during this verification process. These documents may include a copy of a recent utility bill in the client's name and address (such as water, electricity, gas, or telephone), and a copy of a government-issued identification document (each of the following documents should be valid for the next six months at least).
They have also adopted anti-money laundering and counter-terrorism financing measures (the 'AML policy') in conjunction with the identity verification procedure. The AML policy establishes methods to assist Banxso in identifying and mitigating financial crime risks, including laundering money and terrorism funding.
Trading Platforms
Banxso has attracted hundreds of traders worldwide. Traders join us every day because we provide a range of trading platforms to meet their needs.
Banxso welcomes everybody. They serve traders of all levels of trading expertise and financial ambitions. They provide Banxso X, MT4, MT5, and Mobile platforms to suit traders of all levels. Each of these platforms has its distinct advantages over our standard offerings.
Metatrader 5
MetaTrader 5 is a multi-asset trading platform that allows for comprehensive and flexible trading. The platform for those searching beyond forex.
It includes an easy-to-use trading system, technical and fundamental analysis, a professional MQL5 programming environment, a multi-currency tester, and video and financial news alerts.
MT5 is an all-in-one multi-asset trading platform designed for traders who wish to trade more than just CFD Forex assets. It includes organized and decentralized financial markets, stocks, futures, and forex trading.
MetaTrader 5 is quicker than MT4. It is a multi-threaded 64-bit platform that allows traders to see where bids and offers are priced across marketplaces.
Algorithmic Trading
Algorithmic trading is an excellent feature of MetaTrader 5, utilizing Expert Advisors trading robots to automate trade. The robots analyze quotes and trade guided by an algorithm. The software allows users to create their Expert Advisors and automate their trading processes. Users can also construct custom indicators.
Multilingual Interface
The platform's interface is translated into thirty languages to improve user experience and remove linguistic barriers for millions of traders worldwide. If you don't speak English, MT5 is for you. Reading trading material in your local language will help you better comprehend trading operations and avoid common pitfalls.
Banxso's Mobile Platform
With Banxso's mobile platform, traders may trade without a PC. Mobile trading with Banxso for Android or iOS.
The Banxso mobile app supports all trading operations and provides extensive analysis tools via technical indicators and graphical elements. Traders may examine their trading history and account status on Banxso's platform. With Banxso's platform, you may trade on the go. Anywhere you go, you will always have access to financial markets.
Education
Their trading skills will improve as they gain knowledge. That's why their academy is free for all Banxso traders.
They have created a wealth of training materials for their clients, including webinars, online courses, and trading ideas. Banxso traders get full access to these instructional resources and may practice trading whenever they want. Their training offerings are meant to assist their clients' trade more effectively and confidently in the financial markets.
Courses Online
Banxso wants its traders to be adequately prepared. To do this, they have ready instructional courses covering many aspects of financial trading. They have also provided these courses online for their traders' convenience. Taking their online classes is quite handy. Their clients can access the uploaded materials at any time, on any technological device, from anywhere.
Banxso trading specialists host publications and seminars
Their online courses include trading methods, cryptocurrencies, currencies, commodities, indices, and commodities.
Coaching
Trading requires self-education and self-motivation. But Banxso believes in mentors. They engaged top trading professionals to teach Banxso's traders personally. Clients who prefer live chat with trade experts can join up for Banxso's coaching.
Banxso's coaches will answer questions regarding trading and provide advice on how to trade profitably. After analyzing the transactions, the coach will explain why they made certain judgments that cost their clients money. Banxso's trading coach can help you improve your trading plan and stay focused on your trading goals.
Ideas Exchange
They discuss markets and their future trajectory. Heuristics are used to anticipate short- and long-term asset fluctuations. Their daily market reports concentrate traders' attention on important political, economic, and environmental topics. Clients will feel secure if they are up to date with Banxso's reports.
Webinars
Banxso's webinars cover a wide range of topics and give helpful information. Their interactive webinars allow clients to share ideas with other attendees. Their clients will acquire more insight into the inner workings of financial markets and trading by expressing their perspectives. Webinar speakers will share recordings, voice notes, and presentations with their clients to assist them in retaining knowledge.
Banxso Review – Customer Support
Banxso is available to assist clients with any issues. Tell them about your problems, and their support staff will swiftly reply.


Email Help
Send an email to support@banxso.com with your complete name and contact details. Inform them of your needs. Emails are typically addressed within 24 hours at Banxso.
Telephone Help
When phoning, please have all required information ready. All help is available on their toll-free number.
Live Chat
Live chat with their customer service team. Their live chat is open 24/7.
Knowledge Base
Their trading university includes a webinar, blogs, daily trading reviews, and trading tips.
Tools for Trading
You'll be dealing like a professional in no time.
FAQs
How can I determine which trading business is suitable for me?
During the course, users will study and get expert information regarding trading platforms in their nation. One may also contact us for assistance.
How can One withdraw funds?
To avoid delays in getting the cash, double-check all documents before submitting any withdrawal request. One must validate a new payment method each time they use it, but users do not need to verify it again to withdraw once verified.
What is the required deposit?
After the customer/beneficial owner's identification has been verified, the minimum deposit is €250 or comparable currency.
How to make a deposit?
In the consumer's name, deposits are accepted by bank accounts (or other methods related to a bank account, e.g., credit cards).
How can One withdraw funds?
Withdrawals could be made to the credit card or wired. For protection, one must go through all the verification process steps when they use a new payment method. One needs to wait till all paperwork is received before paying. All withdrawals must be routed directly to the origin of the deposit first to use an alternate payment method.