Cryptocurrency
Bitcoin Inches Closer to $40,000 After Reports of Nuclear Plant Attack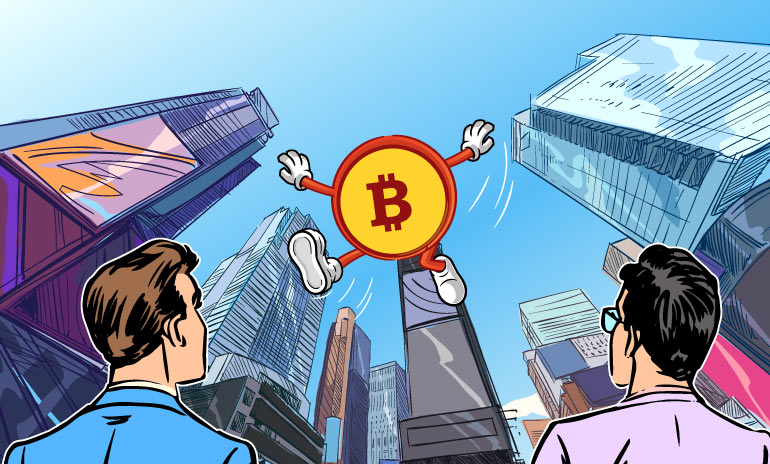 The Ukrainian Government announced that the Zaporizhzhia plant in Enerhodar was hit by Russian shells. Nothing has improved since then. The financial market is down, and this includes the crypto market.
Bitcoin and Ethereum were on the rise, but they are down again in the past 24 hours. The downfall has extended to the entire cryptocurrency market, which has fallen since the Ukrainian Government broke the news of the nmuclear plant getting hit and catching fire.
Report On Nuclear Plant Hit Has Affected Crypto Prices
Vladimir Putin began invading Ukraine almost ten days ago. The signs of de-escalation are far from being visible despite major countries sanctioning the Russian Government.
A recent development has now affected the financial market, with no exception being made for the Crypto market. Since the news of Europe's largest Nuclear power facility being hit by the Russians broke out, Bitcoin fell to $41,450.88, down by 5.10% in the past 24 hours. As per the mainstream Bitcoin prediction, the price can still bounce back to $72,000 by the end of the year.
An extremely optimistic prediction has even gone ahead to highlight the figure of $100,000 as a possible trading value for Bitcoin.
Ethereum has also been affected. According to the data published by CoinGecko, ETH is currently exchanging hands at the value of $2,691, down by 4.1% since 24 hours.
All the figures hold true validity at the time of writing this article.
The act has shown that Vladimir Putin may be more than ready to increase his stakes on the invasion. If true, then a further fall is sure to hit the Crypto market. This is evident by the statement that has been published by Sean Farrell.
He is the Head of Digital-Asset Strategy at Fundstrat. As per his statement, the ongoing conflict and uncertainty could result in continued volatility. Sean Farrell added that if the downward pressure continues in the Crypto market, then there is a chance that buyers may step up to gain their fair share of Cryptocurrency.
Earlier events have witnessed a similar reaction in the market. The moment when Crypto prices fall, buyers begin investing and waiting for the prices to rise for a better sale.
For buyers to enter the picture in the current scenario, Sean Farrell believes that the downfall must at least be in the range of $33,000 and $35,000. His statement was specifically directed to Bitcoin.
The Crypto market was gaining momentum earlier this week. The advance was hindered after the Nuclear plant was hit by Russian shells. Every major country imposing sanctions on Russia could also have led to a fall in the prices of Cryptocurrency.
Every Cryptocurrency that was expected to gain traction is now experiencing a free fall with little chance of rising anytime soon.