Cannabis News
Seed and Smith Partners with Leaf411, a Nonprofit Cannabis Education Hotline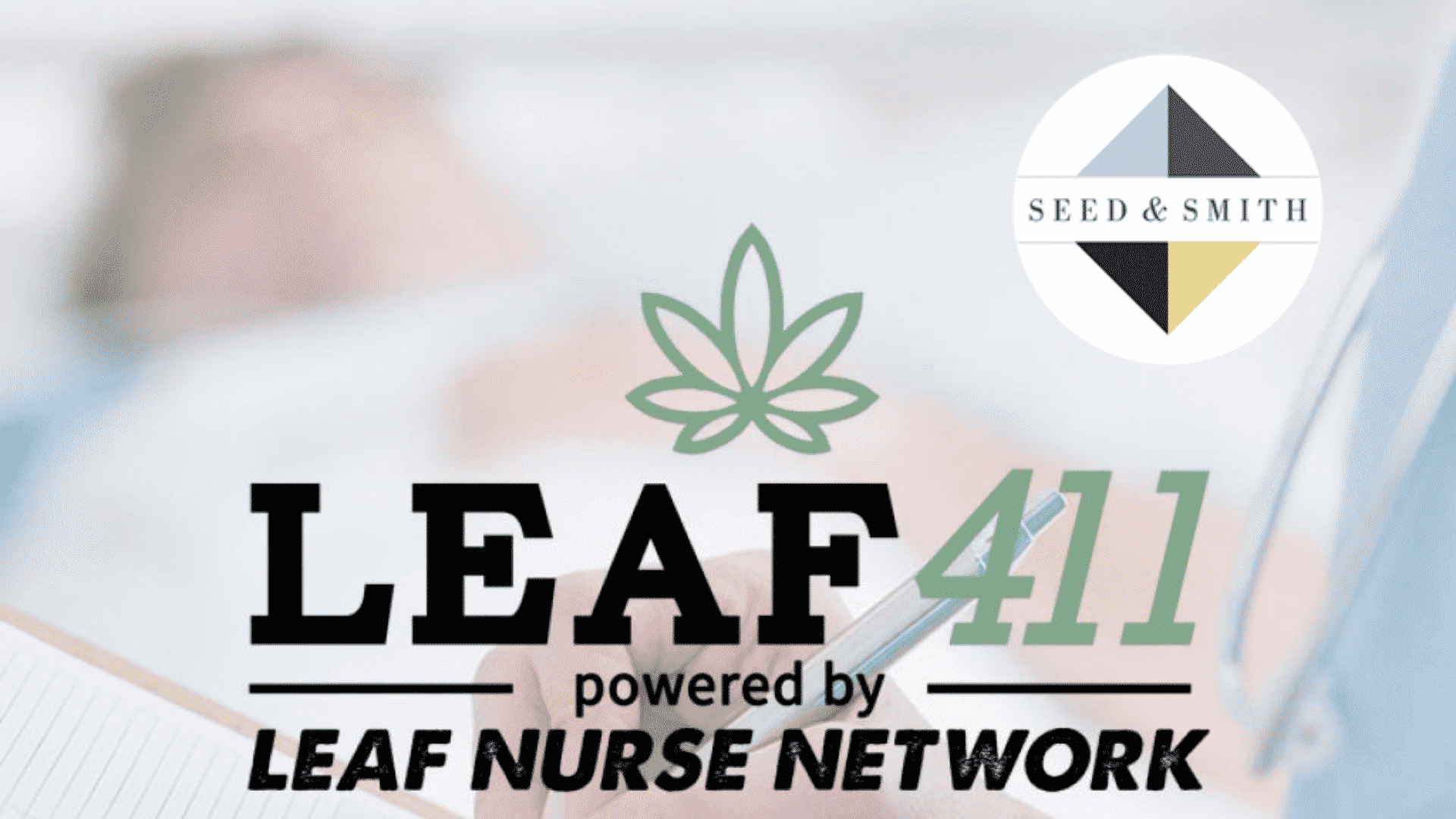 Seed and Smith, one of the leading concentrate manufacturer, cultivators, and dispensary based in Colorado, USA, has recently announced that it would enter into a partnership with Leaf411, a major cannabis hotline. While Seed and Smith is committed to the production of superior quality cannabis, Leaf411 is a free hotline equipped with registered nurses trained to provide education and awareness about cannabis and extend directional support to the layman about the safe and legal usage of cannabis.
Seed and Smith is also the founding member of the non-profit organization that would start its operation this month and its partnership with Leaf411 is in tune with the objectives that the former had set for itself. The corporate goals of Seed and Smith has been those of absolute transparency, patient care, and education and this medical partnership would thus strive to affirm these goals. Leaf411 provides consulting nurses who are meticulously trained in the use of cannabis and the endocannabinoid system. Moreover, they also have to go through a difficult screening process and strict training. The Leaf411 signage would be displayed conspicuously by Seed and Smith at its various retail locations and all medical questions about cannabis could now be directly redirected to the Leaf411 nurses by the dispensary budtenders.
However, Leaf411 is not an emergency helpline and consumers facing medical emergencies even related to cannabis, should dial 911 or contact the nearest hospital for immediate medical aid. Cannabis-related queries can, however, be directed to the Leaf411 hotline. The company's COO and founder Jennifer Axcell has remarked,
Leaf411 was started because the founders noticed a lack of balanced, transparent and accurate educational resources related to cannabis use. For new customers, navigating the industry can feel like learning a new language, and our trained nurses are equipped to help all consumers make informed decisions about their medical and recreational use. Our team is grateful to partner with Seed and Smith and the opportunity they have provided us to reach even more cannabis users across the state.
The company is providing this non-profit hotline with professional help from trained nurses who are well versed with cannabis and its use and can, therefore, help individuals and communities seeking information and awareness about its legal usage. The fact that the nurses are well trained, helps in providing a balanced education while also removing certain misconceptions about cannabis use.
Brooks Lustig, CEO of Seed and Smith points out,
A crucial component of advancing the legal cannabis industry is educating our customers about safe and responsible consumption. There are still relatively inconsistent resources about cannabis use on the internet and most doctors are untrained in the field of cannabis usage.
This particularly becomes significant as certain states in the USA have legalized the use of cannabis for medicinal as well as recreational purposes. Thus, Seed and Smith's superior product and Leaf41's skilled resources for the proper use and implications of the product appears like a perfect partnership.