Businessweek
Reliance Jio to Make Mukesh Ambani Lose 2.1 Billion Dollar, Loss Bigger than Jio Rivals – Bernstein Claims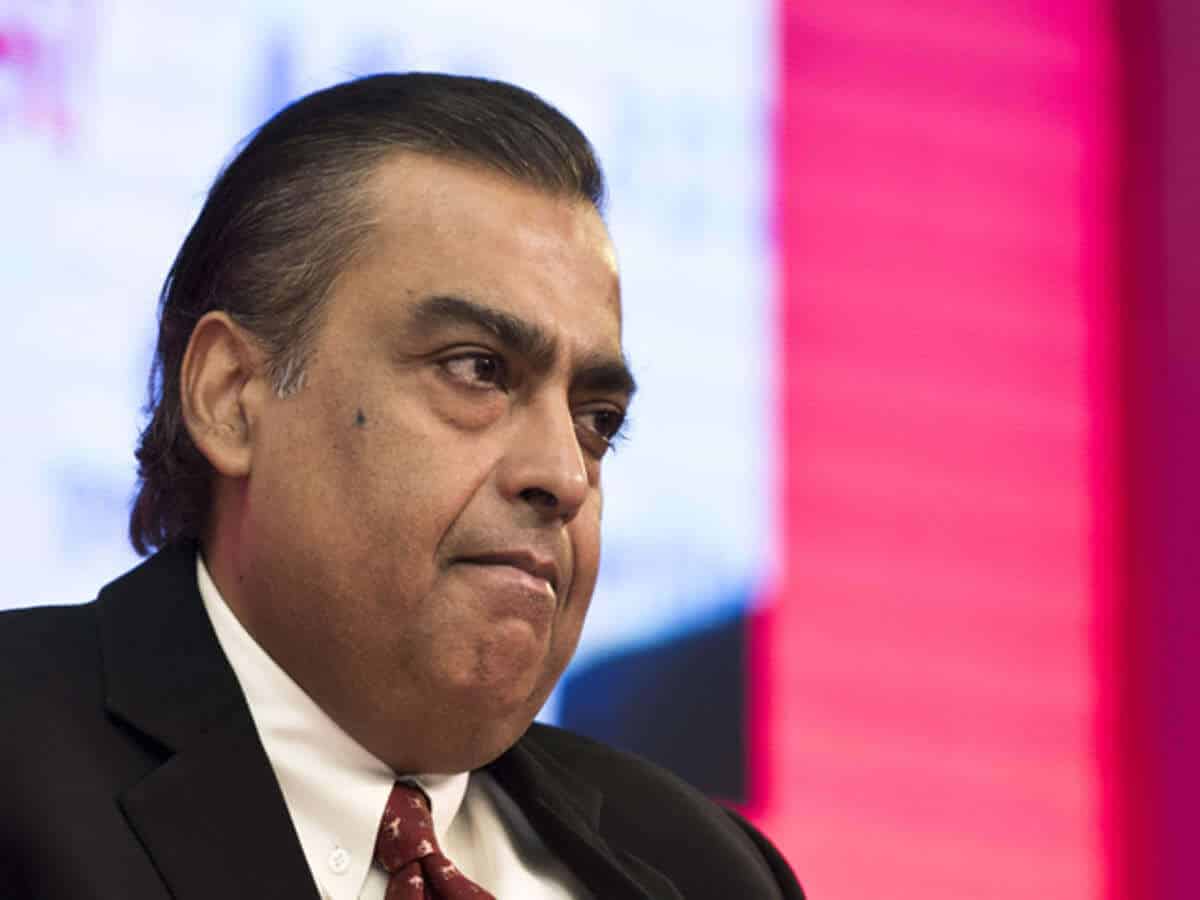 Mukesh Ambani, the wealthiest person of India and a billionaire, could incur a loss of around INR 15,000 crore during its fiscal year ending March 31. Reliance Jio Infocomm Ltd is the most profitable company in India that offers wireless services to its customers. The loss could only be suffered by Jio if the costs of handset subsidies are added and accounts are created by using standard depreciation metrics, Bernstein brokerage addressed on Tuesday. Reliance Jio, the telecom company, mostly uses non-standard depreciation metrics method.
Reliance Jio for the first time in the Indian history introduced a free to life call service to the customers in India which is one of the populated mobile markets of the world, further reducing the cost of call service and creating a price war between the rivals. This led Jio to provide low-cost phones that resulted in net handset subsidies to around 72 billion rupees and a capital investment of Rs 2.6 trillion, as per the estimation by Bernstein.
Bernstein stated that the loss could be much bigger than their rival companies like Bharti Airtel, Idea, and Vodafone.
The income statement that was published by Jio showed a positive sign though there could be a small return on capital investment; this is completely based on non-standard depreciation metrics, and every mobile handset subsidies are booked via Reliance Retail, this was mentioned in a report by Bernstein.
The mobile handset subsidies are sold by Reliance Retail, and this is not available in the profit and loss statement of Jio.
Reliance Jio was launched in India and started offering services in September 2016, by December Jio had managed to add 280.1 million of subscribers. The rivals Vadofone Idea had 387.2 million users and Bharti Airtel around 284.2 million of subscribers. In December, Jio's revenue was 29.7 percent and is 30 percent behind Bharti Airtel and 31.4 percent Vodafone Idea.
The Vodafone Idea, which is the largest carrier of subscribers, will post a loss of around 32 billion rupees for the current fiscal year ending March and Bharti Airtel which is estimated to post a loss of 7.5 billion rupees, reports Bloomberg.
However, Jio will be able to overcome the loss within 12 months with respect to service revenue and subscribers, Chris lane and Samuel Chen mentioned in a note on February 26 to clients.
The Bharti Airtel and Vodafone Idea both the telecom companies uses straight-line method wherein the cost of the asset is reduced over the life of the asset and Reliance Jio makes use of 'unit of production' method mostly for their wireless networks, wherein the spectrum cost and the capex cost will be increased respectively with greater utilization of network capacity.
Meanwhile, Reliance Jio has supported the use of D&A policy and said that the assumed consumption pattern of the expected future economic gain of the asset is regularly examined and the depreciation amount is evaluated in line with the Accounting Standards.
Regulators did not discover anything false with the use of an accounting policy of Jio.
Bernstein further concluded that to have a good amount of return on investment, Jio needs to lower handset subsidies and needs to earn more revenue from customers.
Reliance Jio had earned a net profit of Rs 830 crore during its third quarter, the fiscal year of 2018-2019. After examining the effect of depreciation normalization and subsidy expenses, the net profit could have been a loss of Rs 3,800 crore.
The brokerage firm believes Jio should concentrate more on monetization after it has reached half share target mark of 50 percent. Other analysts think that Jio should increase its prices after it has achieved 30 percent of market share.
Reliance Jio did not respond to any calls, messages, and text on the queries. Reliance Jio offers free subsidies on JioPhone and allows customers to deposit a refundable amount.