Stocks News
Global Stock Prices Decline From a Record High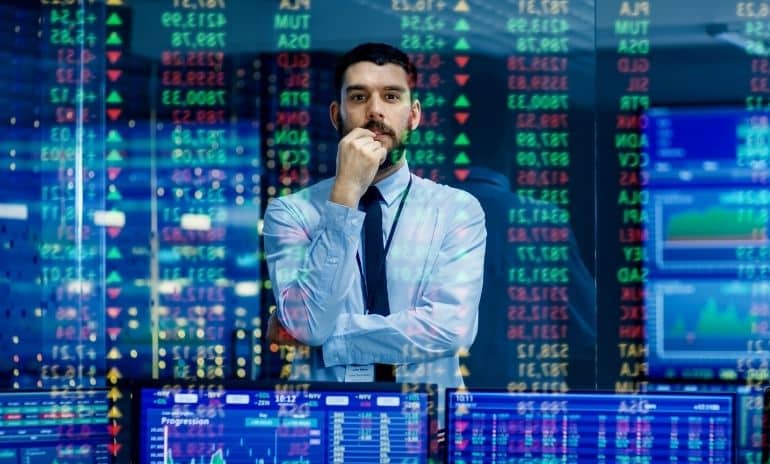 Global stock prices have fallen from their record high levels. This happened due to continuing issues with supply chains which are restricting corporate earnings. Investors are also apprehensive that central banks worldwide may start tightening their monetary policy very soon.
Early on Thursday, Japan's Nikkei saw a fall of 1.1%. On the other hand, the ACMI, MCI's indicator for world stocks, also saw a decline of 0.05%. Mainland China shares fell by 0.2%, and share prices in the Asia Pacific (except Japan) fell by 0.1%.
On Tuesday, the S&P 500 had hit a record high, but early in the trading day on Thursday, S&P 500 declined by 0.51%. Only NASDAQ remained almost unchanged because Alphabet and Microsoft recorded good earnings.
But even in the USA, large manufacturing firms like General Motors, Boeing, General Electric, and others continue to face major supply chain issues. These issues will take time to resolve, and disruptions may even continue into 2022. GM Motor's prices fell by almost 5.4% after its earnings report on Wednesday reflected the supply chain disruptions.
Japan's IT conglomerates are also hard-hit by supply chain issues. Disruptions in chip supply led to a 9.8% decline in Fujitsu's share prices.
A general manager who handles balanced portfolios at Sumimoto Life Insurance claimed that chip shortages are expected to resolve soon. But if these issues continue next year, investors may start to lose confidence very quickly.
Supply chain shortages worldwide are also leading to concerns of inflation soon. Investors are cautious and looking for signs to predict if central banks will soon terminate their stimulus packages.
The Bank of Canada has already announced that it is ending easing measures sooner than initially expected (April 2022), and interest rates may increase.
Experts also expect that the Fed will announce a decrease in its purchase of bonds within a few days. At the beginning of October, the two-year yield of US Treasuries was 0.26%. But long term yields rates are falling because of fears about tightened monetary policies to control inflation. The yields of the 10-year US notes fell to 1.545%, which is much lower than the rate even a week ago.
On Wednesday, the yield of the 10-year British Gilt also fell by 12.8 points. Surprisingly, the Canadian dollar was able to hold steady.
Oil prices in the USA have also fallen as the USA's oil stockpile is now much larger than was anticipated by experts.
The global stock market seems to be gearing up for significant changes as investors gradually realize that supply shortages and inflation may take some time to ease.