Trade
Trump on Trade Deal with China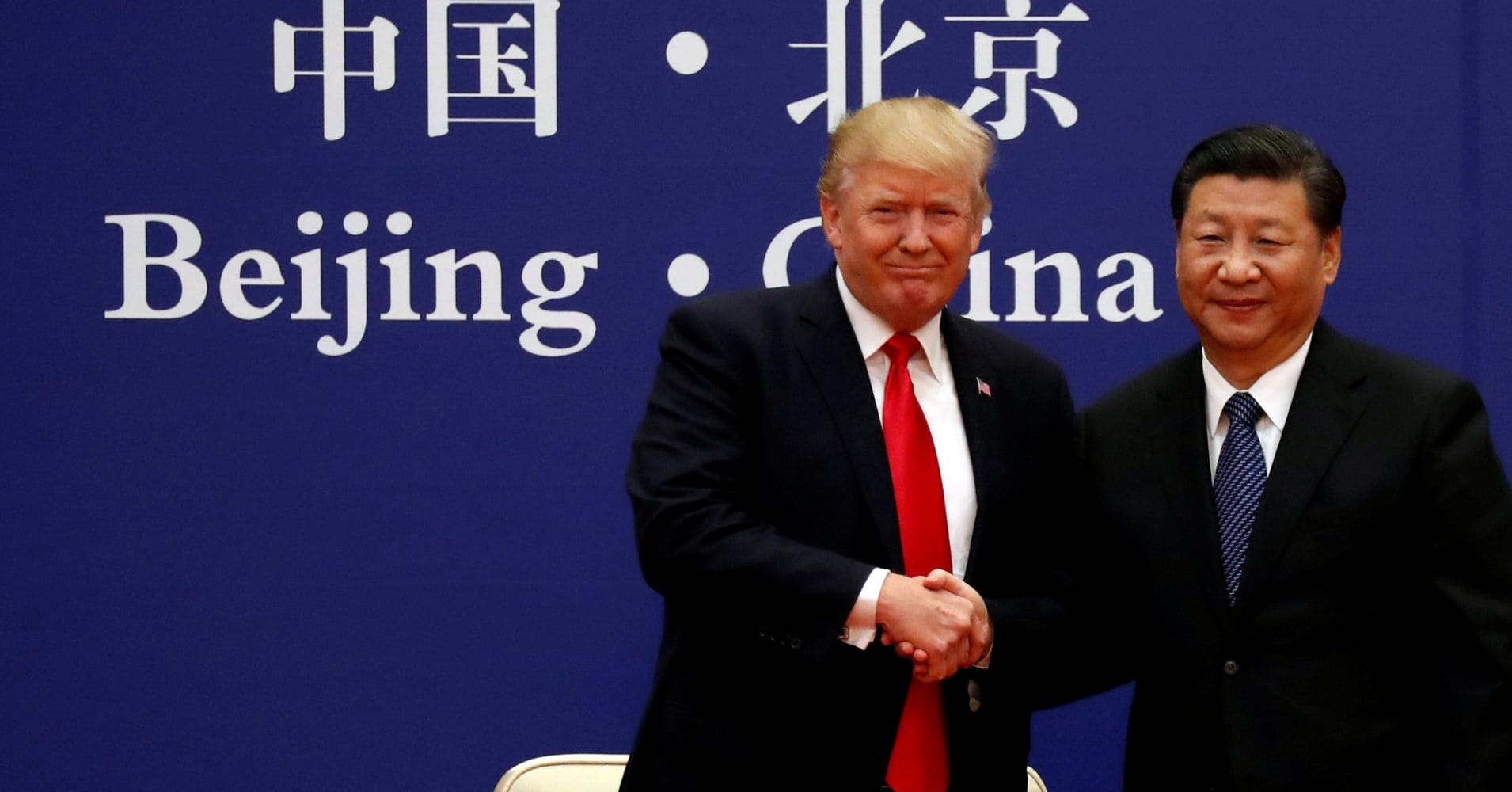 United States President Donald Trump during a meeting in the Cabinet Room of the White House on Tuesday, Feb. 12, 2019, said that he would think about delaying the March 2 deadline for tariffs if the China and U.S. can reach a trade deal soon.
"If we're close to a deal, where we think we can make a real deal… I could see myself letting that slide for a little while," Donald Trump told the reporters.
But he added: "Generally speaking I'm not inclined to do that." He also said Beijing "very much wants to make a deal," and he has "a big team" in China trying to reach a solution.
When reporters inquired about his meeting with Chinese President Xi Jinping at the end of March, Trump said, "Not at this point."
The Treasury Secretary Steven Mnuchin along with U.S. Trade Representative Robert Lighthizer headed towards Beijing. During this round of talks with Vice Premier Liu He, they are trying to prevent more doubling of tariffs. The Chinese imports are said to be worth around $200 billion. The trade talks seem to be far apart as the two sides have not even drafted a concept specifying the matters they agree and disagree on.
"China wants to make a deal very badly," he said, and "things are going well" in the talks. Even though no date has yet been decided between the US and China, Steven Mnuchin said he expects that to happen "at some point."
The trade talks have caused significant concerns as it can have a direct impact on the world economy. Last year the United States President Trump enforced 25 percent punitive tax on $50 billion in goods and later forced 10 percent duties on another $200 billion in annual imports.
The rate on all those imports is fixed to increase by 25 percent if no agreement is finalized by March 1.
Trump's top economic advisor Larry Kudlow said Thursday that there is a "pretty sizable distance to go" before China and the U.S. settle with a deal. Kudlow also pointed out that Trump is "optimistic with respect to a potential trade deal."
Mnuchin said last week the talks have been "very productive," although he noted that a "wide range of issues" remains to be worked out.
President Donald Trump and Chinese President Xi Jinping first agreed to discuss trade, intellectual property, and cybersecurity issues for 90 days, during which the White House would
Delay the increase. But the Trump administration created a lot of confusion when it did not release the date about when the truce would start and end.
At the time when the Chinese economy has shown the signs of decline and the trade war has struck the confidence of US businesses, this increase in prices of tariffs will choke off a key export market.
Trump's aggressive plan has failed to reduce the US trade deficit with China. The economists say much of the intended effect of the duties in decreasing imports, has been offset by the devaluation of China's currency, which makes goods cheaper for importers. Let's hope the new agreement meaningfully reduces the trade deficit and saving patterns between Chinese and American consumers.