Currencies
How to Convert Ripple (XRP) to Bitcoin (BTC)?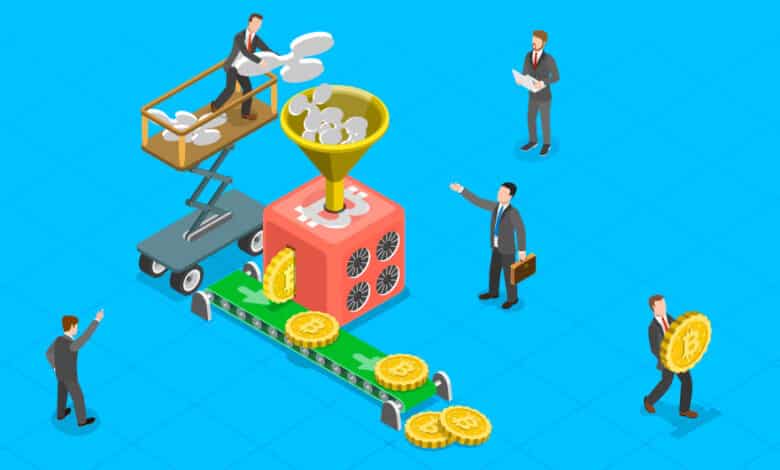 An Introduction
XRP or Ripple is a cryptocurrency and a platform. Ripple was developed to serve as a payment system, currency exchange, and money transfer. On the other hand, Bitcoin was developed to purchase goods and services. It was made by Satoshi Nakamoto- possibly a developer or a team of developers. Ripple, on the other hand, is a company and also XRP that came up in 2012. Bitcoin employs (PoS) Proof of Work consensus to mine rewards, whereas XRP uses an iterative consensus ledger, creating a new ledger per second. XRP tokens were pre-mined initially, amounting to 100 billion, and from that, 38 billion are available. The rest are put into the system by the Ripple labs. The open-source platform protocol to make fast and economic transactions digitally. It takes only 5 seconds to complete a Ripple transaction, whereas Bitcoin takes 10.5 seconds. Ripple has created a niche for itself in the money transaction system, especially across the border. Many financial institutions are in favor of this centralized system. The network will help in increasing the global liquidity at a record-breaking speed and at minimal costs.
XRP is a crypto-token that is used on the Ripple network to begin money transfer between different cryptocurrencies. Currently, the US dollar is used as a common currency for converting different currencies. Currency exchange fees are charged, and it takes as much as 3 days to process. By converting transfer value to XRP instead of USD, the exchange fees get eliminated, and payment processing lessens to seconds.
Chris Larsen, the founder of Ripple, has stated that they intend to replace Swift, which has been the legendary international payments network that is being used by over 1,000 financial institutions and banks. Banks like Santander, Commonwealth Bank of Australia, Fidor Bank, consortium of 61 Japanese banks are using applications using the Ripple Network aided payment system. Ripple has added another feature with the help of a smart contract system – escrows, the company releases 1 billion XRP monthly that they keep with themselves to fund business functions and operations, offer incentives for customers, and sell to investors who are accredited. The tokens that do not get used are put back into escrow. As per internal sources, Ripple used only a hundred million XRPs and returned nine hundred into the system the previous month.
Ripple Bitcoin Conversion
It is easy to convert Ripple to Bitcoin, especially on crypto websites that offer crypto-converters. To name a few, you can visit CoinSwitch, CoinMarketCap, Wallet Investor, CoinDesk, etc. CoinSwitch is a leading exchange aggregator for crypto-assets with over three hundred cryptocurrencies and forty-five thousand exchange pairs, including Ripple Bitcoin conversion. It helps you convert the prices, control your transactions easily and quickly, and receive reports on your trades. 1 XRP (XRP) = 0.00001073 Bitcoin (BTC).
How to convert Ripple to Bitcoin?
You can make Ripple Bitcoin conversions by following a few simple steps.
Go to the left dropdown menu and select XRP and then in the right dropdown menu, select BTC, and click VIEW ALL OFFERS. It will show all available offers, including exchanges from XRP to BTC conversion.
Select the exchange that is recommended or any other of your choice.
Next, type in the wallet address of BTC where the converted amount will be added. Click on "Next" to create the order, and it will showcase the XRP address.
Transfer the XRP to the above-given address from your wallet. The exchange of coins will take place, and one will get the BTC in their wallet.
Price of Ripple and Bitcoin
Looking at the market data, Bitcoin ranks first with a market cap of 635,727,130,121, a circulating supply of 18,616,706, price at $34,066.00, at a volume of $47,898,542,157 in 24 hand change of 1.10 % in 24 hours. Taking a look at the XRP market data, it ranks at fourth place, XRP's market capitalization stands at 16,766,042,032, trading volume at $18,210,012,102, circulating supply at 45,589,527,373, price in USD at $0.37, circulating supply at 45,589,527,373, and change in 24 hours at -43.81 %. However, check on XRP Price Prediction 2030 to learn about how much price will get on high in the future and decide when to invest in Ripple.
Conclusion
Comparing the two, i.e., XRP and Bitcoin, XRP or Ripple is a cryptocurrency. Ripple is also a platform developed to serve as a settlement payment system, besides a currency exchange and a money transfer system. It is highly popular with banks. On the other hand, Bitcoin is a cryptocurrency made to buy goods and services. It was created by an individual or a group of developers, patented as Satoshi Nakamoto, possibly. Ripple intends to replace the legend SWIFT, an international payment network with its unparalleled speed and low fees on transactions. Many online converters are available on reputed websites like CoinSwitch, CoinMarketCap, Wallet Investor, CoinDesk, etc., where one can look up Ripple and Bitcoin's price, and allow exchanges as well. Currently, 1 XRP is worth 0.00001073 Bitcoin. Bitcoin ranks first with a Market cap of 635,727,130,121 and XRP fourth with a market cap of 16,766,042,032.