Currencies
Dogecoin's Important Upgrades: 1.8 & 1.14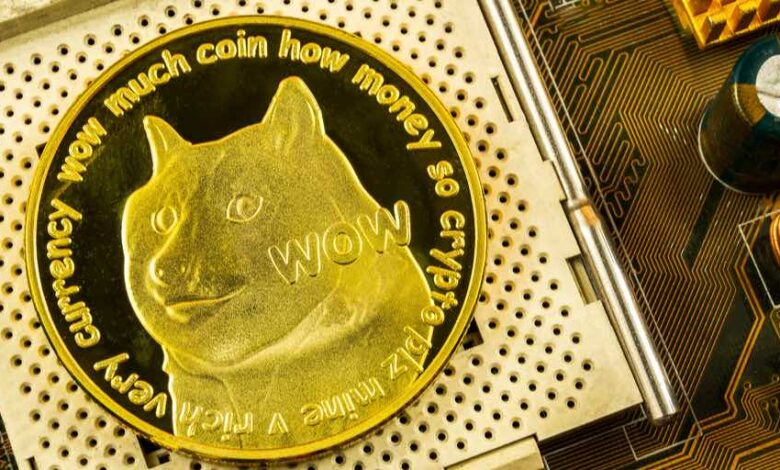 Dogecoin is a growing cryptocurrency introduced by Jackson Palmer and Billy Markus on December 6, 2013. It works on decentralized blockchain technology and is considered extremely secure for online transactions. The currency derives its name from the Internet meme "Doge" and features the Japanese breed of hunting dog Shibu Inus as its logo.
Based on Litecoin scrypt technology and project Luckycoin (LKY), the proof-of-work Dogecoin is suitable for small transactions. It can be used with a crypto wallet on any device to make purchases or trade other cryptocurrencies or fiat currencies. It is widely used as a tip by social media users to support each other for creating meaningful content on platforms like Reddit, Twitch, and Twitter. The active online community at Dogecoin also uses it to raise funds for charitable causes.
The peer-to-peer digital currency was developed as a simpler alternative to cryptocurrencies such as Litecoin (LTC) and Bitcoin. Due to unlimited supply, Dogecoin becomes an inflationary coin as opposed to cryptocurrencies like Bitcoin that have limited supply and are called deflationary coins, As per DOGE News. Dogecoin, often called Altcoin, enjoys a market capitalization of $500 million as of December 2020. Furthermore, if you want to know about the same, just go through Dogecoin prediction to educate yourself about this coin's forthcoming updates.
Explain Dogecoin Upgrades
Since the cryptocurrency protocol comes to an end in 18 months, developers must make tweaks from time to time if there is no upgrade. Dogecoin has been proactive in releasing updates that led to its popularity among the crypto community over time. Among various upgrades, Dogecoin 1.8 and 1.14 are two notable upgrades that we will be discussing later in this article.
Though there have been few upgrades initially, no such changes have been made to Dogecoin during 2015-2018. An absence of active development marked a decline in trade volumes and threatened its existence. Two to three upgrades were released following Palmer's departure from the project in 2015. Dogecoin released a total of 9 full upgrades between 2018 and 2019.
Consequently, crypto users started to shift to more professional and advanced crypto blockchain platforms like Ethereum. As a result, Dogecoin observed a significant drop in price and mining rewards.
What Is Dogecoin's Core 1.8 Mandatory Upgrade?
Dogecoin Core 1.8 upgrade contains important bug fixes and the desired Auxiliary Proof of Wow (AuxPow) support. Developers claim it to be the mandatory upgrade for coin users to continue trading Dogecoin and using a crypto wallet. Failing to do so will prohibit users from accessing the functionalities of Dogecoin. Features of the Dogecoin Core 1.8 mandatory upgrade include:
Support for printing small value and permanent deposit paper wallets.
AuxPow support: Miners of other blockchains can trade Dogecoin.
Payment protocol support for Dogecoin.
Before installing the upgrade, it is recommended to have a backup of the wallet.dat file. The next step is to close the wallet and reindex the blockchain. After successful installation, you can see your existing wallet balance.
What Is Dogecoin's Core 1.14 Upgrade?
The Dogecoin Core 1.14 upgrade enhances the stability and security of crypto wallets and private keys. To be able to run Dogecoin, users need to upgrade their crypto wallet to 1.14. Another important aspect of this upgrade is to allow merchants to accept Dogecoin. Features of the Dogecoin Core 1.1 upgrade include:
Integration of a flexible fork that will enable the Bitcoin Improvement Protocol (BIP)-65.
The merger of cryptocurrency mining with Dogecoin using the same consensus algorithm.
Clear display of transaction fees and progress of verification.
Enhancement in validation speed.
Improvement in the performance of blockchain network propagation.
Temporary prevention of Dogecoin spending until the next transaction.
As a piece of advice, Dogecoin users dubbed 'the shibes' must keep a backup of their wallet.dat file, then upgrade the existing crypto wallet to 1.14.
Which Is Dogecoin's Most Successful Upgrade?
Looking at the features added in the subsequent upgrades released by Dogecoin, it could be seen that Dogecoin Core 1.14 has been the most successful and stable upgrade so far. The most striking offering from this upgrade is the support for the merger of mining of digital currencies like LTC and other Scrypt cryptocurrencies with Dogecoin (DOGE) on its blockchain platform.
This addition makes Dogecoin safe against 51% attacks on the Bitcoin network. The Dogecoin Core 1.14 upgrade has the potential to increase prices and bring the currency back in demand again.
The Verdict
In the beginning, Dogecoin got it right: The coin's low price, less block time, unlimited coin supply, and fixed block mining reward of 10,000 DOGE on every transaction made it popular. With the rising value of Bitcoin in 2017, Dogecoin saw great demand from users, probably due to the Fear of Missing Out (FOMO). Consequently, there has been a surge in the price of Dogecoin. It was the growing adoption of Dogecoin that some of the most popular cryptocurrency exchanges, such as Binance, CoinAll Exchange, and Huobi, listed it. It was also added to different crypto wallets and blockchain platforms.
Dogecoin is a community-driven cryptocurrency used by the crypto community for making charitable donations through the Dogecoin Foundation. Despite a dormant phase in its demand during 2015-2018, Dogecoin did well to rise again from a sudden market fall. Stable upgrades with a more focused approach toward improvements in the performance and protocol development supported its revival. With a staggering coin supply of over 120 billion as of Q4 2020, Dogecoin strives to serve crypto users worldwide.