Commodities
Steel Import Tariffs Enabled USA's Largest Steel Producer To Build New Billion-Dollar Plant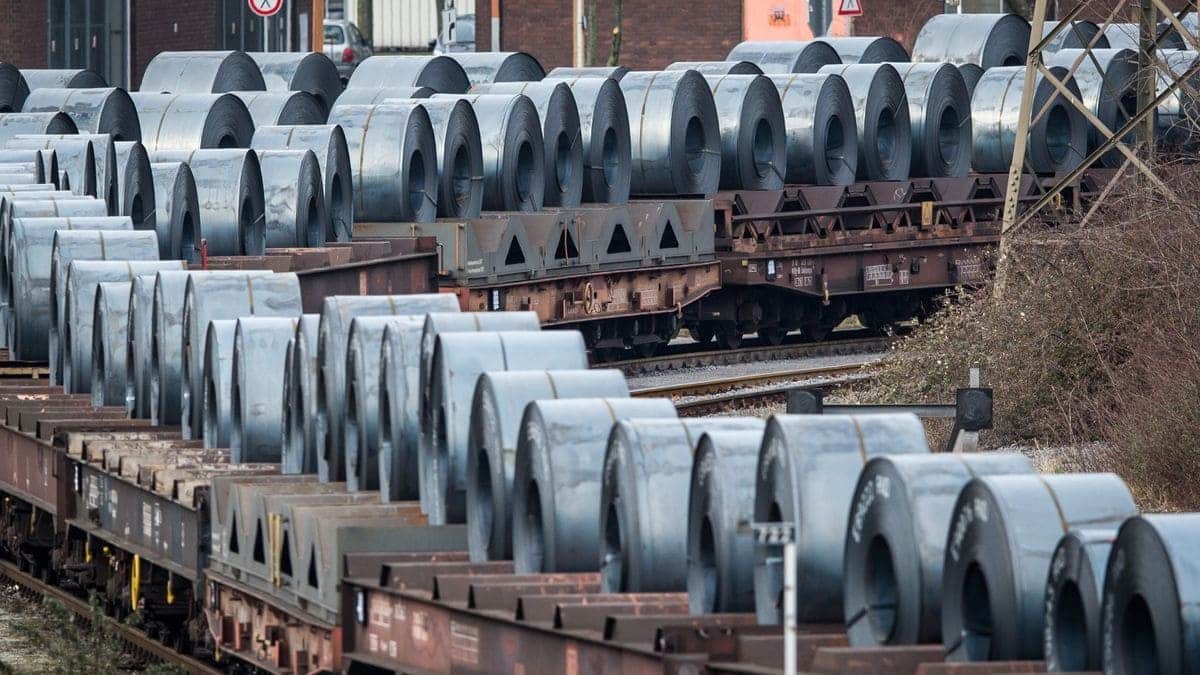 The United States move of implementing tariffs on steel import is improving business for top U.S. steelmaker Nucor, says the company chairman and CEO, John Ferriola. In a recent interview, Ferriola told that the company is currently investing $3.2 billion in a new facility and is also fueling organic growth at the old facilities. This also includes a $1.3 billion investment at Midwest for a new steel plate mill, "the heart of the plate-consuming market in the United States" the CEO said.
Nucor Corporation deals with steel and its related products production and has its headquartered established in Charlotte, North Carolina. It is the largest steel producer in the United States of America and is also the largest mini-mill steelmaker company.
Creating such huge investment was made possible because of the tariffs, put through in June 2018 by the Trump administration. Previously other countries used to dump steel into the United States, which in turn reduces the overall commodity cost. If that case would have prevailed, then it would have been very difficult to invest money in starting new plants said, Ferriola.
He also added, "When you look at the amount of plate that was being dumped into this country three, four years ago, it would really cause us to hesitate before making such a large investment," and continuing "As I've said to you many times, … if we had a level playing field, we would compete successfully against any company or country in the world. Getting this level playing field has enabled us to make this investment, create these additional jobs."
The tariff on steel has resulted in a positive effect for all the steel companies in the United States. Following this President, Donald Trump tweeted that the tariffs implemented on steel imports in the United States has completely revived the steel industry. President Donald Trump further added that how the steel industry of U.S. has been saved and how it also helped in creating billions of revenue for the treasury.
This move of imposing a tax on steel imports didn't just help United States steel plants; it also helped in creating new jobs for the people in the United States.
When asked about presidents comments to Ferriola, he told the president might just be right. And furthermore, he added to the point saying that, not just Nucor, but so did many other steel users benefit from the tariff imposed by President Donald Trump and his government.
"2018 was a record year for Nucor, but it was also a record year for many of our customers," Ferriola said. "It was a very good year for manufacturing in general. When you look at 2018, right now, the manufacturing sector, as a whole, is on pace to earn its highest-margin profit, profit margin, since the beginning of the 21st century. So the manufacturing industry, as a whole, is doing very well. Our customers are doing very well."
Nucor shares had a surge of 2.79 percent on Tuesday after the earnings announcement made by the company. The stock value is still around $10 per share off its 52-week high of $70.03.