Markets Read
Discover Why Users Call TurboXBT the Hottest New Trading Platform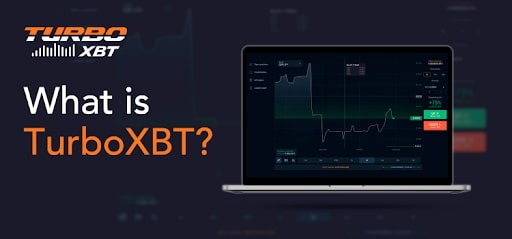 Depending on the yardsticks you as a trader and investor place on a trading platform, there is a likelihood that a brokerage that offers instant profits is sure to resonate with you. TurboXBT offers users instant profits up to 90% on trades that span a relatively short time.
While this fundamental promise of TurboXBT remains one of its core offerings, the platform has other unique features that earned it the tag as the hottest trading platform that is in operation in the digital asset trading world today. Some of these features are highlighted below;
Top TurboXBT Features
Let us start with the most obvious features that every new visitor to the website will see – the platform design. TurboXBT brandishes a uniquely bold and stylish design that provides a good user experience to everyone. Is your preferred language German, or Italian? The TurboXBT platform got you covered as it supports a total of 16 diverse languages, inclusive of English. This way, the platform is usable by anyone from all parts of the globe.
The TurboXBT platform supports a total of 17 digital assets, including 2 cryptocurrencies, 3 indices, 4 commodities, and 8 foreign exchange currencies. These assets are spread across a total of 38 trading pairs, all of which offer their own unique payout rates. The diversity in the platform's offering makes it an open market for all traders, irrespective of the primary market that they understand.
As a short-term synthetic asset trading platform, TurboXBT lets traders enter into contracts that span either of these time frames, 30 seconds, 1 minute, 5 minutes, 10 minutes, and a maximum of 15 minutes. The platform enables only two forms of trading, including the betting on the upward movement of the price through UP contracts, and trades placed on price falls as DOWN contracts.
The TurboXBT platform requires no-KYC from its customers as they open new accounts, offering its users complete control over their personal data. The platform also charges no commission on its deposits, withdrawals, and earnings on trades, offering an added incentive that will help users gain more value on their capitals. There are no terms to the no-commission policy, and all users, irrespective of the amount of money involved.
To cap the features of the TurboXBT platform is the integration of a Demo account which is accessible to all users. With these accounts, traders can access up to $1,000 to master their strategies and acclimatize to the platform.
TurboXBT's Hotness Extends to its High Earnings
TurboXBT offers higher earnings when compared to the existing investment options such as lending, staking, and yield farming, amongst others. Besides the fact that these alternative digital asset investment opportunities offer a relatively lower Return on Investment when compared to TurboXBT, they are also time-consuming, and offer a very steep learning curve, and are often confusing for new entrants.
TurboXBT is designed with simplicity in mind and users can register, activate a trade, and make their first profit in just about 3 minutes. To get a glimpse of how the trade is activated, the user can follow this simple instruction; the user selects the asset pair for trading, such as, the BTC/USD pair. The trade is executed by pressing either the green UP button to bet on price rises or the red down button to bet on price falls on an appropriate time period that is available on the chart interface. The success of a transaction is determined by whether the traded pair increased or decreased in value within the specific time frame.
The platform is also designed with fast speed and a 99.9% uptime which will let all users catch every move going on in the market per time. The profitability of TurboXBT and its customer-centric offerings are amongst the primary reasons why the exchange is classified as the hottest emerging digital asset trading platform in operations today.