Introduction
AnalystQ is a comprehensive trading platform that delivers both investment and trading services. With a wide variety of trading opportunities, the platform serves all types of investors and traders, from beginner traders to highly-experienced traders. Except for offering a trading platform that lets you trade different instruments like soft commodities, precious metals, cryptocurrencies, and more, the platform conducts elite webinars, online trading courses, and personal assistance sessions to educate you on different topics related to trading.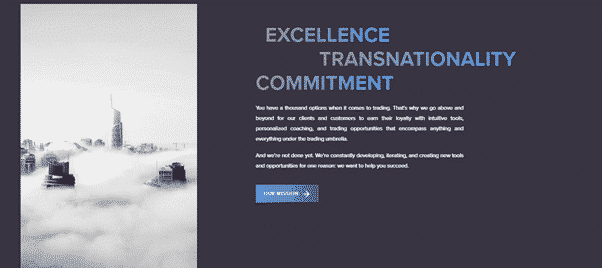 With a large client base across 170 countries and over 16000 different trade assets, AnalystQ is an immensely popular trading platform as it offers outstanding trading opportunities, an excellent education section, and remarkable resources. Keep reading this AnalystQ review to learn more about its different facets and features. Going through this detailed AnalystQ review will be quite helpful for you if you want to get started with it.
Trading Accounts:
Let's start the AnalystQ review with the trading accounts it has on offer. AnalystQ has 3 different accounts for its users. All three types of accounts boast more than 16,000 trading assets, a wide range of trading systems, advanced tools, and various trading classes. Let's discuss each account in detail in this AnalystQ review:
1) Primary Accounts: Primary Account is the best type of account for beginner traders and investors. It has three different categories, namely, Standard Account, Education Account, and Specialty Account. If you want to open a Standard Account at AnalystQ, you will have to make an initial deposit of $500. With this account, traders and investors can get various tradable assets along with efficient trading strategies and smart tips from the experts.
The second type of account under the Primary Accounts is the Education Account, which requires a minimum deposit of $5000 to get started. It offers various tradable assets. Except for guiding the traders with regular market updates and tips, this account also gives access to the high-class Meta Trader 5 platform. Its education section comes with a large number of academic content and trading webinars.
The last type of Primary Account is the Specialty Account. It's a top-tier Primary Account that has 24/7 customer support service to guide the traders in the best possible way. It is a top-notch account with various tradable assets, flawless access to the MT5 platform, regular tips, and a member of Q's premium webinars library. It requires you to deposit $25000 to get started and start trading.
2) Professional Accounts: With out-of-the-box trading opportunities, tailored training, and in-built trading tools, the Professional Accounts of AnalystQ is best for professional traders and intermediate traders. The two tiers of Professional Accounts are the MarginQ Accounts and Platinum Accounts. The MarginQ Account not only notifies traders about money-making opportunities via trading signals, but it also offers unlimited phone support, 24/7 access to the AnalystQ trading room, smooth access to MT5, many webinars, and academic content, and personalized sessions. To open a MarginQ Account, you have to make an initial deposit of $75,000.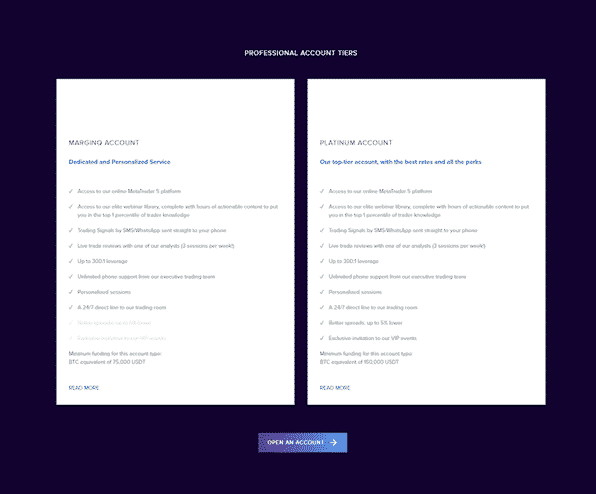 The second tier of Professional Account is the Platinum account. It is a top-tier professional account that comes with the best perks and prices. It comes with all the features of the MarginQ Account, along with a few more. These extra advantages include an exclusive invitation to Q's VIP events and better spreads. For opening a Platinum account, a minimum deposit of $1,50,000 is required by AnalystQ.
3) AutomatiQ Accounts: If you want to perform trading with utmost efficiency, go with the AutomatiQ account as it comes with competent trading strategies. It lets you perform trading in the automatic mode after you link your brokerage account with this AutomatiQ account. Just load your brokerage account with money, choose your trading strategy, and let the trading robots do the work for you. You can then wait to get the results.
Instruments that can be traded on AnalystQ
AnalystQ offers a ground-breaking platform for trading more than 16000 different assets under different instruments. Let's have a look at each of the instrument in this AnalystQ review:
1) Cryptocurrencies: Enter the cryptocurrency trading market with AnalystQ. You can perform cryptocurrency trading on Q's platform even if you don't own the cryptocurrencies. AnalystQ is the best cryptocurrency trading platform, especially for new traders. The platform is known to maintain precision in its prediction of the price volatility and fluctuations.
2) Currency Options: For those who want to trade currency options, the analystQ offers various customized services. Traders can browse through the extensive range of educational content and attend webinars before they get started with currency options trading. With AnalystQ, you benefit from highly efficient pricing for various currencies from different pips, 24/7 trading opportunities, 24/7 live support for chat, and different maturity ranges. The platform also offers real-time, precise currency options assessment.
3) Energy Commodities: Use your trading skills to trade some of the best non-renewable and renewable energy resources. The non-renewables include gas, oil, and coal, while the renewables include solar, wind, biomass, and geothermal. Except for world-class customer support, AnalystQ also offers many trading options with a range of risk management tools for efficient trading.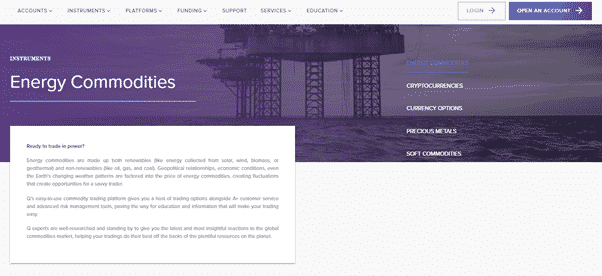 4) Precious Metals: For years, precious metals are a well-like trading option. AnalystQ lets you trade precious metals like palladium, platinum, gold, and silver. Trading precious metals is a profitable option since their value keeps increasing despite various economic odds.
5) Soft Commodities: The demand for soft commodities trading is ever-lasting. Some of the tradable soft commodities on the AnalystQ platform are soybeans, cotton, sugar, cocoa, and more. The platform has risk-free and hassle-free trading opportunities when it comes to soft commodities.
Education
AnalystQ works hard to trade all its users and offer them expertise through their special courses. Its users can opt for attending insightful webinars or sign up for online trading courses.
1) Educational Courses: To trade cryptos, commodities, and other instruments, traders should have complete knowledge and skills before they enter the market. AnalystQ has several educational courses that cover many topics that are advantageous for both novice and seasoned traders. Other than these courses, the traders have complete access to the various informative articles present on the platform.
2) Online Trading Courses: If you are new to the world of trading, then now is the perfect time for you to learn trading. AnalystQ offers tailored and flexible online trading courses that you can take up at your own speed. At Q's platform, you can learn trading strategies that can be useful for you in the cryptocurrency, currency option, indices, and stock market. You can also attend virtual learning sessions with a 1-click of your mouse and access resourceful webinars offered by high-volume trading experts and financial analysts.
3) Personal Trading Coaches: Take up personalized trading courses from AnalystQ personal trading coaches. Learn from the veterans of investment and trading. It will also create a solid portfolio. Get thorough insights into the trading strategies.
Platforms that are compatible with AnalystQ:
The different trading platforms of AnalystQ let you trade on the go using any device. The AnalystQ platform is completely compatible with various operating systems like iPhone, Windows, and Android. Moreover, users don't even need to download the app to access different AnalystQ services. The platform can be accessed via a device's web browser.
1) Android Trading App Platform: Start trading crypto-assets and other instruments at the AnalystQ platform using your Android device. The Android trading app of Q has a smooth and sleek interface. It assists with real-time evaluation of market data, notifies traders of the newest market trends, and helps with tracking your trades on the go. If you are a registered user, you also get access to 24/7 customer support.
2) iPhone Trading App Platform: Get the AnalystQ iPhone trading app and make the most from its intuitive interface available for investment and trading. Its simple layout and responsive design make it easy to trade.
3) Meta Trader5 platform: The AnalystQ MT5 platform offers many modern trading tools and opportunities to perform trading in the different financial markets. Except for trading tools and technologies, traders also get many other services with MT5. Some of them are free while some are paid. The MT5 platform has trading robots driven by complicated algorithms to perform trading with maximum accuracy. It also has indicators that carry out real-time analysis of the market. Users can opt for copy trading as well. If you are a registered user of the AnalystQ MT5 platform, you can access freelance developers and trading strategies.
4) Tablet Trading App Platform: If you own a tablet, then the tablet trading app of AnalystQ will be a perfect option for you. The app offers access to the market and allows real-time trading at live prices. You can now perform trading with the swipe of your fingers. Outstanding customer support is a great plus.
5) Web Trader Platform: The Web Trader platform of AnalystQ has a user-friendly and flexible interface making it simple for novices to participate in active trading in various markets. You can access this platform via any device. If you choose to trade using the Web Trader of Q, you get access to the market trends of different instruments and trading history databases. It lets you view the trending assets as well and apply risk management tools.
Crypto Funding Basics
Having capital is important to start trading in the financial markets. AnalystQ takes complete care of the investors and traders who don't have the capital but want to trade. Q offers affordable loans to und the trading accounts of interested traders. AnalystQ crypto funding comes with a chance to enhance the trader's position on purchase.
Margin and leveraged Loans
You can now become an active trader by securing lucrative, reasonably-priced margin loans. The amount of margin loan is secured against the trader's security, so the risk of loss is minimum. Margin loans by AnalystQ don't have any closing cost, annual fee, or set-up charges.
Some traders face low capital, risky debts, and other issues that are an issue for their trading activities. So, AnalystQ offers leveraged loans that help manage debts, stabilize the balance sheet while trading, and help buy stocks. This type of loan is mainly advantageous for those who aren't eligible to get a regular bank loan or have a poor credit score. However, you can click here to know more about various types of stocks, so that you can buy those which earn you more profit.
Services that AnalystQ offers:
Dedicated Sales Trader: With a dedicated sales trader, AnalystQ takes away all the stress that comes with accurate investment and active trading. The sales traders at Q helps you understand every technicality of trading. They can guide you with market volatility, sales, crypto funding, and more.
In-House Analyst: AnalystQ in-house analysts are of great help as they offer smart insights into the market risks and trends. They also save the traders from falling in the market traps and make the best possible profits.

Personal Relationship Managers: Get expert help from the personal relationship managers of AnalystQ to go through the complexity of trading. By consulting with experienced and trained managers, you can get the market volatility under your control and make huge profits. A personal relationship manager is available 24/7 through phone, live chat, email, and personal meetings.
Personal Trading Courses: If you are looking to learn the advanced trading strategies, then go for personal trading courses offered by AnalystQ. AnalystQ has veteran traders who are ready to teach you the best trading strategies and styles.
Support:
Email Support: AnalystQ has remarkable customer support. The users of AnalystQ can reach the customer support team via emails for general queries on their official emails that are different for different queries like general customer support, analyst desk, compliance, and trading desk.
Whatsapp Support: Not only is the interface of AnalystQ modern, but its customer support is also contemporary. The customer service team can be reached 24/7 via instant messaging on WhatsApp. The team is easy to reach and quick to respond.
Telegram Support: AnalystQ also includes telegram, being one of the safest and prompt contact channels in its support. This communication channel of AnalystQ offers many trading services to the registered traders. From uploading a document to performing trading, everything is possible through this app.
Phone Support: The AnalystQ review finds it's pretty impressive that Analyst is available via phone to all its registered users, regardless of their country. The various AnalystQ reviews on review websites also show that the phone support of Q is highly responsive.
Conclusion
AnalystQ is a perfect trading platform with lots of facets. It offers different trading services and has many trading courses, personal coaches, trading webinars, and personal managers to help you become an expert trader. AnalystQ also offers proven strategies and precise trading signals from professional advisors to make sure that your money is safe and secure. From this AnalystQ review, it is also evident that even traders who don't have sufficient capital to trade can now carry out trading by taking margin loans or leveraged loans from Q.
If you're still unsure about the platform, you can read the various positive AnalystQ reviews present on reliable websites and forums. Make sure to read AnalystQ reviews before you sign up on the Q's website.
FAQs
1. Which is the best AnalystQ account for beginners?
Ans. Beginners can choose to start trading on AnalystQ using one of the Primary Accounts. However, the first tier of Primary Accounts i.e. the Standard Account is best for beginners. It requires the minimum deposit amount at AnalystQ. And new traders get access to multiple tradable assets.
2. Does AnalystQ have efficient customer support?
Ans. Yes, AnalystQ has efficient customer support that is available for 24 hours a day and 7 days a week through live chat, phone, email, Telegram, and WhatsApp.
3. What Can I Trade With AnalystQ?
Ans. AnalystQ offers over 1600 tradable assets which fall under the following instruments: Cryptocurrencies, Currency Options, Soft Commodities, Precious Metals, and Energy Commodities.